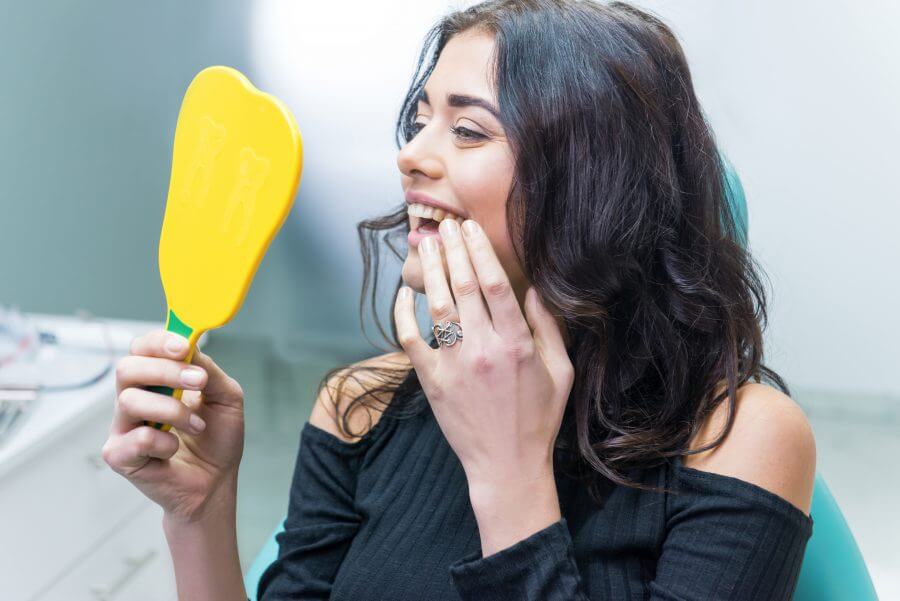 As a full-service dental clinic, we provide nearly all of your routine dental hygiene and dental cleaning needs. From kids to adults, our dental hygienists, Sandy and Amanda, are trained to handle any and all types of patients. They can't wait to meet you!
Dental hygiene is the foundation of oral health. By keeping bacteria out of, and away from, your gums and the bone around your teeth, you ensure that your gums and bone can stay healthy and your teeth can last as long as possible. To see the other preventative services we offer, click here!
While we do perform most dental hygiene at this clinic, sometimes a patient presents with gum and bone disease that is severe enough that specialty intervention is required. In those cases, we will perform a full dental exam and take care of your dental needs and then submit a referral to a local Periodontist so that they can assess and treat your condition more thoroughly than we can here.
In addition to performing your dental cleanings, our hygienists will also coach you through areas that may need special attention when brushing and flossing and provide specific tips for getting in and around trouble areas in your mouth. Gum recession, dental implants, and bridges all provide unique challenges and we are ready to help you maintain good oral health and be with you in your journey to maintain the health of your gums at home between appointments.
Not all dental cleanings are created equal! Depending on the level of gum or bone disease, we start with one of three types of cleanings:
Prophylaxis: This is a routine dental cleaning for patients that do not have active gum or bone disease. These appointments are booked for 1 hour but the cleanings typically take about 35-45 minutes. This is where our hygienist will remove the plaque from the teeth and give you any specific recommendations that are appropriate for your oral hygiene regimen.
Scaling with inflammation: This type of dental cleaning is done when a patient has some bacteria below the gum line but does not show evidence of bone loss around the teeth. It is more difficult than a prophylaxis because it involves getting the cleaning instruments into some of the deeper areas to clear out the bacteria so that you can more easily clean it at home.
Scaling and root planing: This is sometimes called a "deep cleaning" and is something we start with when bacteria has eroded away some of the bone around the teeth. This is the deepest of the dental cleanings that we offer.